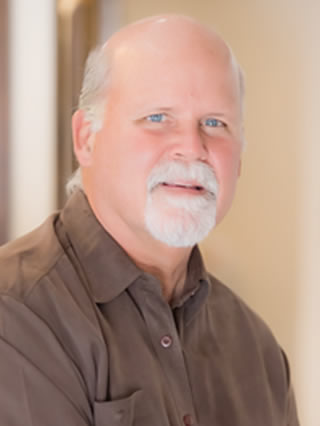 I could not be prouder of my team. Each person brings different viewpoints and experiences, which, when taken together, contributes to our strength and success.
My team members are always willing to go the extra mile, for our patients and families, and for their coworkers; none of them just "clock in." They make my job easier, as I know I can trust them to always do what is right by our patients, and they do so with good hearts, making treatment a great experience for our patients.
It makes me smile to hear my team chatting and laughing with patients, providing education and encouragement, and celebrating their accomplishments. They do so with warmth and kindness, not because it's part of the job, but because they love what they do!
~ Dr. Steven F. Brizendine

Kelly
Office Manager
It is my pleasure to work beside my husband Steve as Office manager.
It is my personal goal that our patients and their families understand how pleased we are to meet them, and make them part of our orthodontic family. Our staff is carefully selected to expand our vision and expectations of quality orthodontic care, delivered in a professsional and genuinely caring manner. Our goal is for your smile transition to not only meet but exceed your expectations. Coming into our office is like coming home. Welcome in.
On a personal note, we have had the pleasure of raising our children here in Lodi and watching our family grow. Our children have also rooted in the Lodi community. We are so proud of our 5 wonderful grandkids! When I am not in the office, you will find me happily spending time with them. They are my joy!

Sherri
Financial/Insurance Coordinator
I have proudly been a part of the Brizendine team since 2019. It is my pleasure to give each of our patients the best possible financial experience in a professional and friendly manner. Please stop in to see me or call anytime with any questions you may have.
In my free time I enjoy spending time with my husband and children. I am over the moon in love with my grand kids, Sloane and Scott. I am a proud momma to my spoiled Cocker Spaniel fur babies, Tucker and Sporty

Jan
Treatment Coordinator
I've been in the orthodontic field for 40+ years More than 30 of those years have been with Dr. Brizendine.
As a Treatment Coordinator, I love educating people about how teeth should fit and function together and how our office can help you with your orthodontic needs.
Outside of the office I love spending time with my husband and 7 grandchildren, and I love being a country girl!

Julie
Professional Relations Coordinator
I like being part of a practice that makes a difference in people's lives, It feels good to market our services, knowing we offer excellent care and create beautiful smiles. I love running into patients and parents in our community and hearing the great things they have to say about Dr. B and our office staff!
I started my career as a filing clerk in an oral surgery practice in 1986 and have worked in different dental fields, but was always drawn to orthodontics. In 1999 I joined this amazing practice and love everything about it.
My husband and I hava a combined total of 5 children and 4 grandchildren. I love outdoor concerts, dancing, gardending, decorating, and spending time with my family.

Sandra
Scheduling Coordinator
I am the scheduling coordinator and love what i do! It is my absolute pleasure to greet each of our patients as they arrive, and schedule their next visit before they leave.
I am a long time resident in Lodi and still reside here with my family. I have 4 boys (My husband, children, and dog Hank) We are an acitve family that enjoys sports, hiking, and the beach.

Stacy
Registered Dental Assistant
I have been in dentistry for 19 years. I love assisting in the creation of beautiful healthy smiles! Being part of the Brizendine team allows me to do this everyday!
My day begins by walking to work and enjoying beautiful Lodi along the way! I love family!! My husband and I have been part of the community for many years and raised our 3 amazing children here. I am a soon to be grandma and can't wait to let the new genreration of spoiling begin!

Debbie
Registered Dental Assistant
I have been working for Dr. B for over 30 years. I enjoy working with patients. I love seeing smiles transform. Lodi is a great community. My husband and I have raised our 2 sons here. I enjoy cooking, gardening and going on walks with our dog.

Sylvia
Registered Dental Assistant
I have been an assistant for Dr. B for 9 years. This has been my only job! I love working here and enjoy seeing the confidence in our patients grow from the beginning to the end of treatment.
I love dancing, gardening, and building cars with my young son!